---
79 new neural voices for the "Text to Speech" (TTS) component #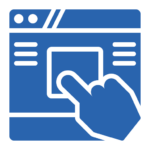 With this wide variety of voices, you will have many more options according to your requirements in the flows.
These neural voices have a highly advanced accuracy and closely resemble human speech.
The new voices start with the characters "az_".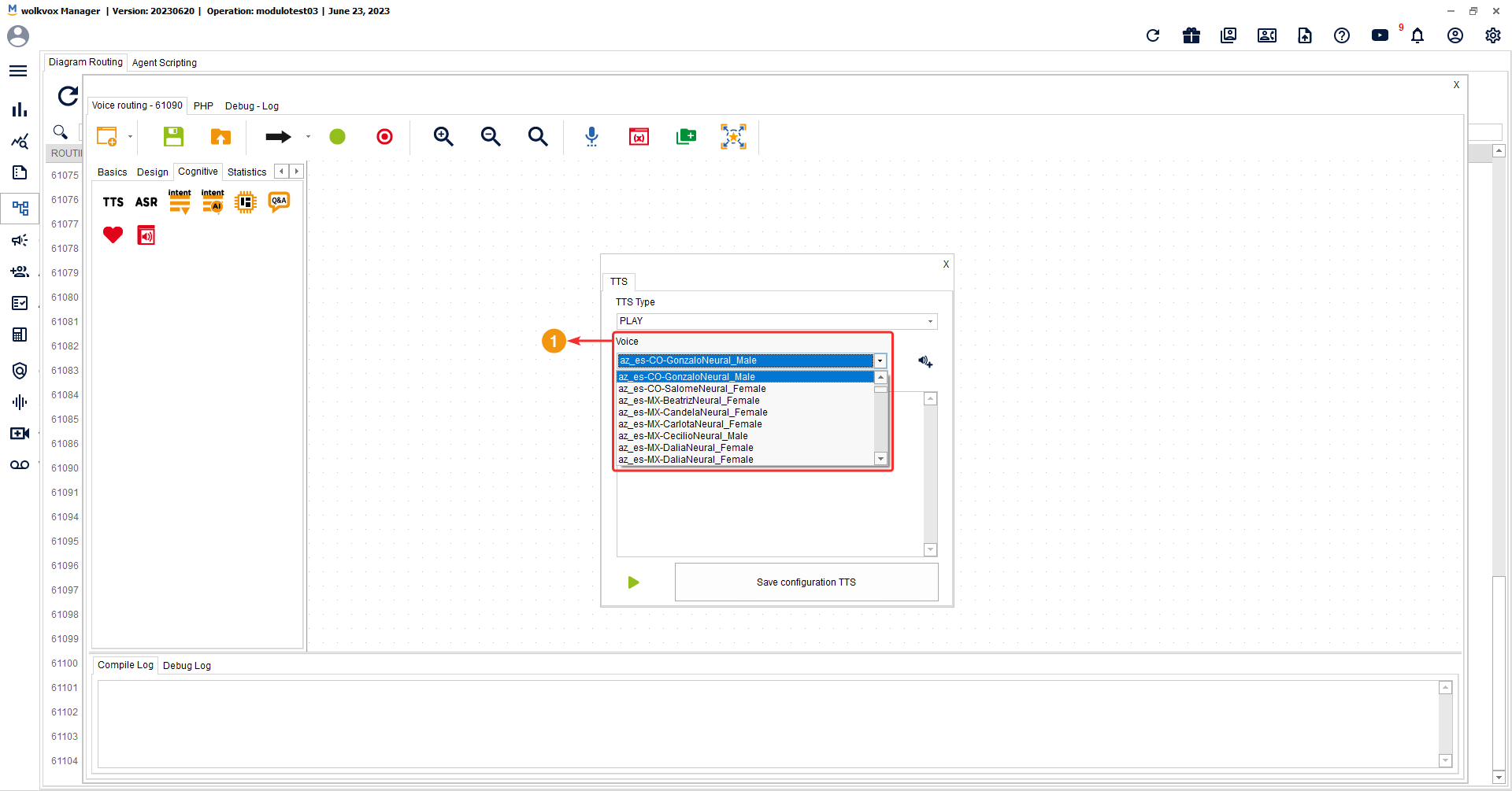 ---
Migrate your Official WhatsApp connectors to WhatsApp API Cloud #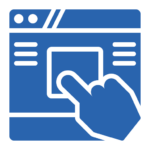 Now it is possible to migrate WhatsApp services that have an Official WhatsApp connector to WhatsApp API Cloud.
Important: This update only applies to Official WhatsApp connectors.
Access the configuration of wolkvox Manager.
Go to the "Omni Channel" tab.
Navigate to the "WhatsApp" tab.
Click on the "Edit" button of the WhatsApp connector that is of the official type.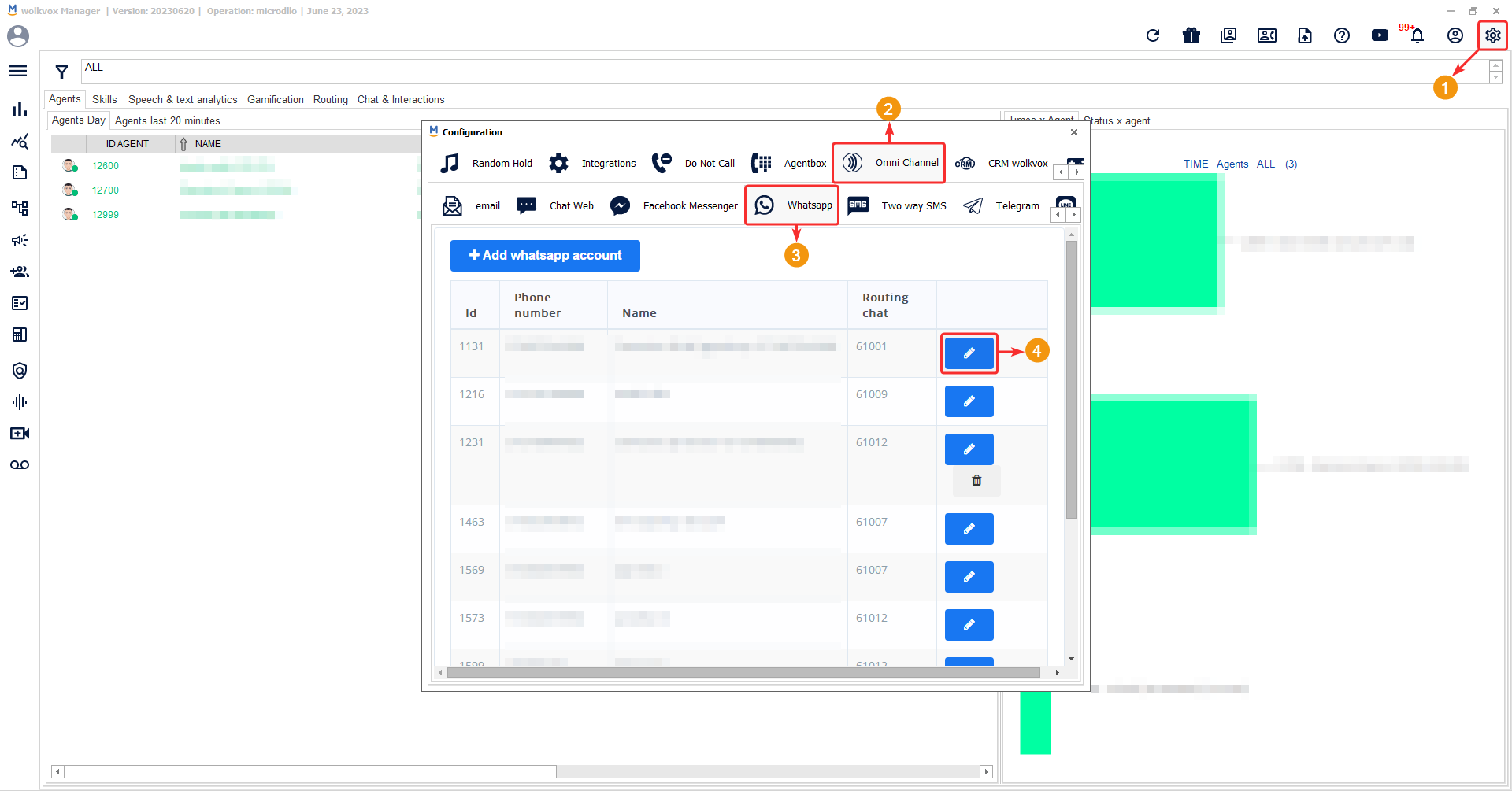 In the connector edition, click on the icon with three vertical dots and select the "Migrate to Cloud API" option.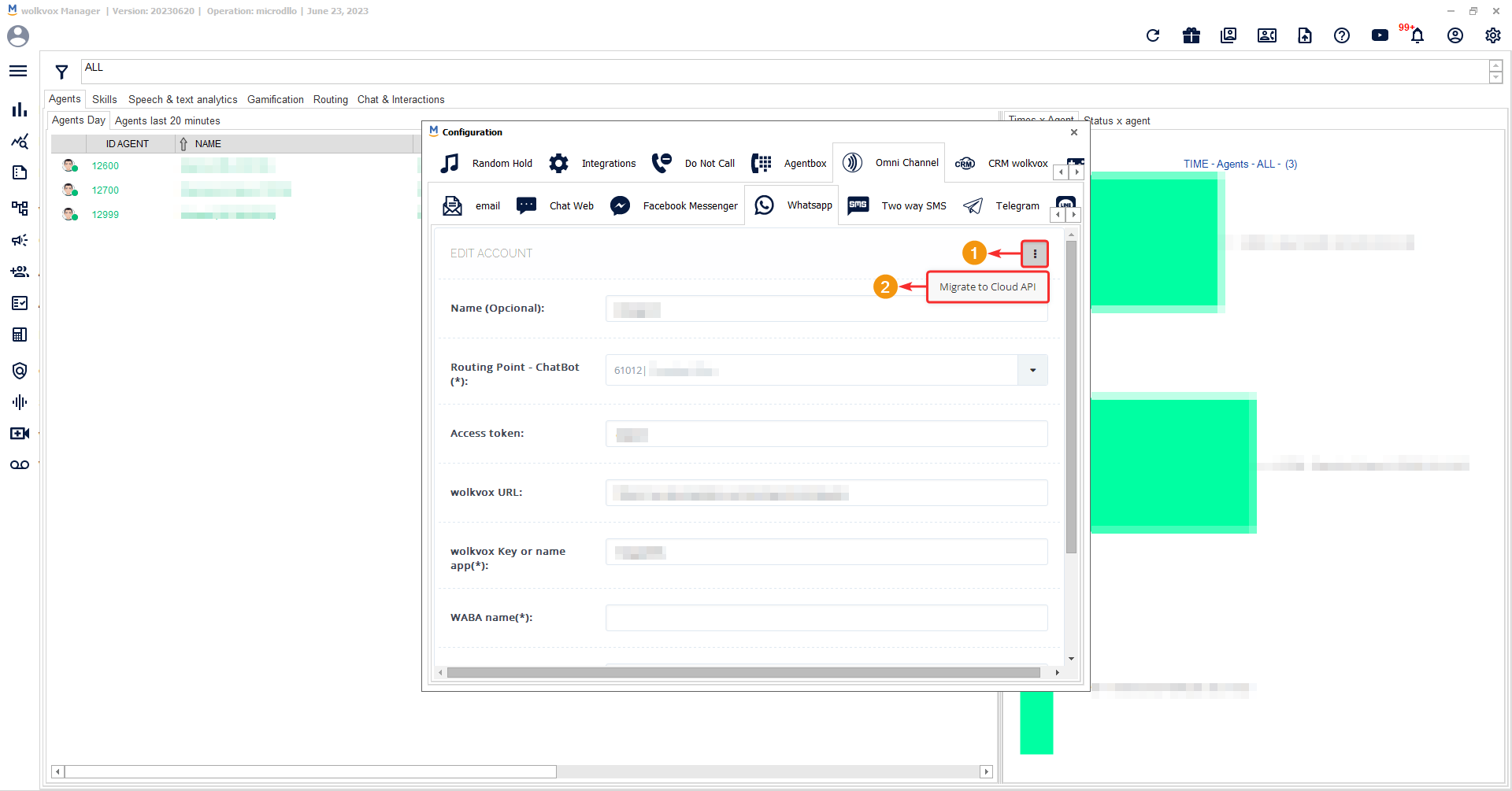 Important: Before proceeding with the next configuration, you must seek assistance from the wolkvox implementation team to provide you with the required data for the following steps.
Next, you need to follow three steps to successfully migrate your WhatsApp connector. In the first step, you should enter the user token, the token's WABA, the country code of the number, and the phone number. Upon clicking "Send," an alert will be generated indicating the phone ID.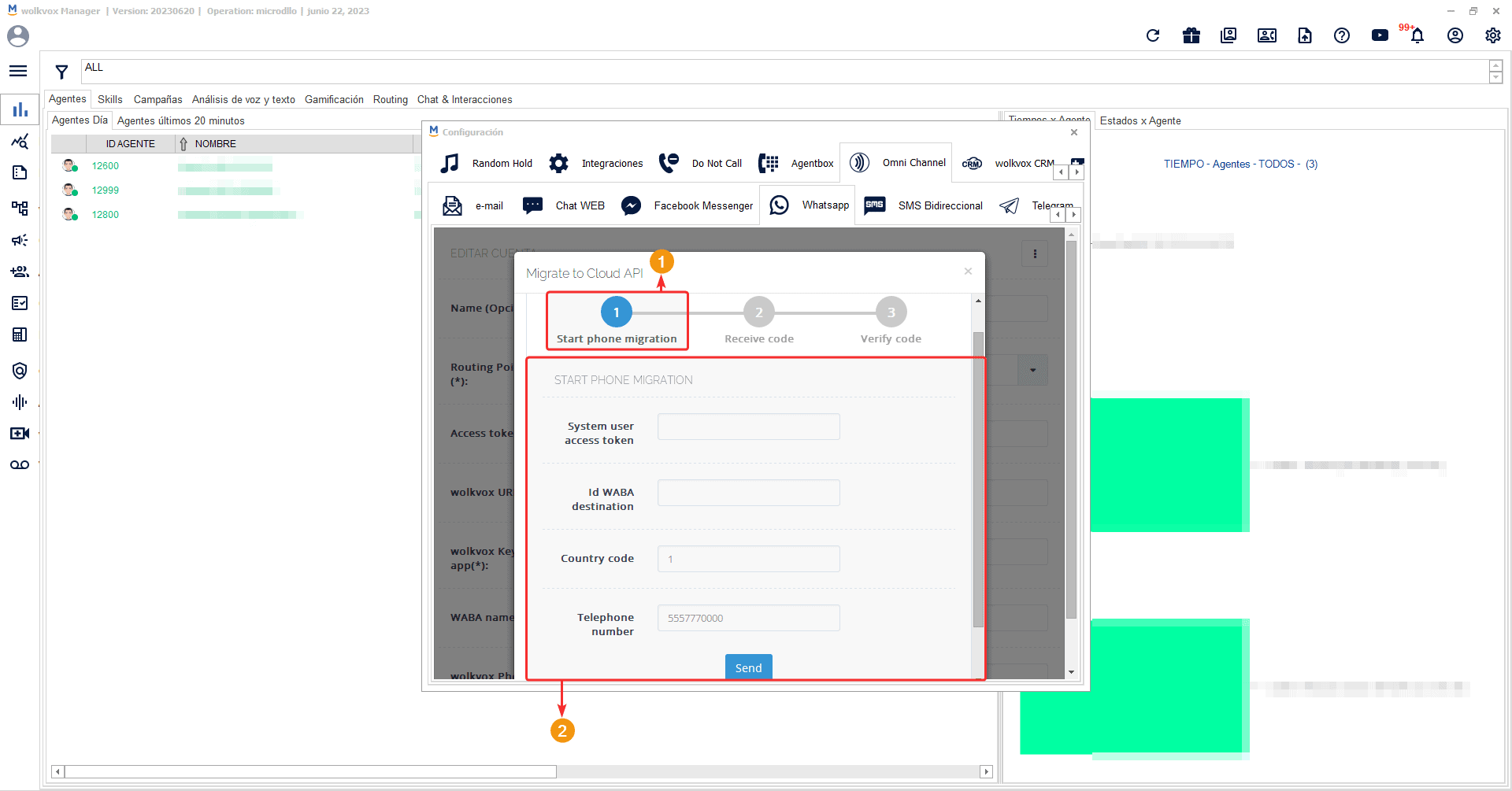 In this second step, you should enter the phone number ID that was provided to you upon completing the previous step. Select how you would like to receive the verification code, either through a text message (SMS) or a voice call (Voice), and choose the language for the verification code message to be sent in.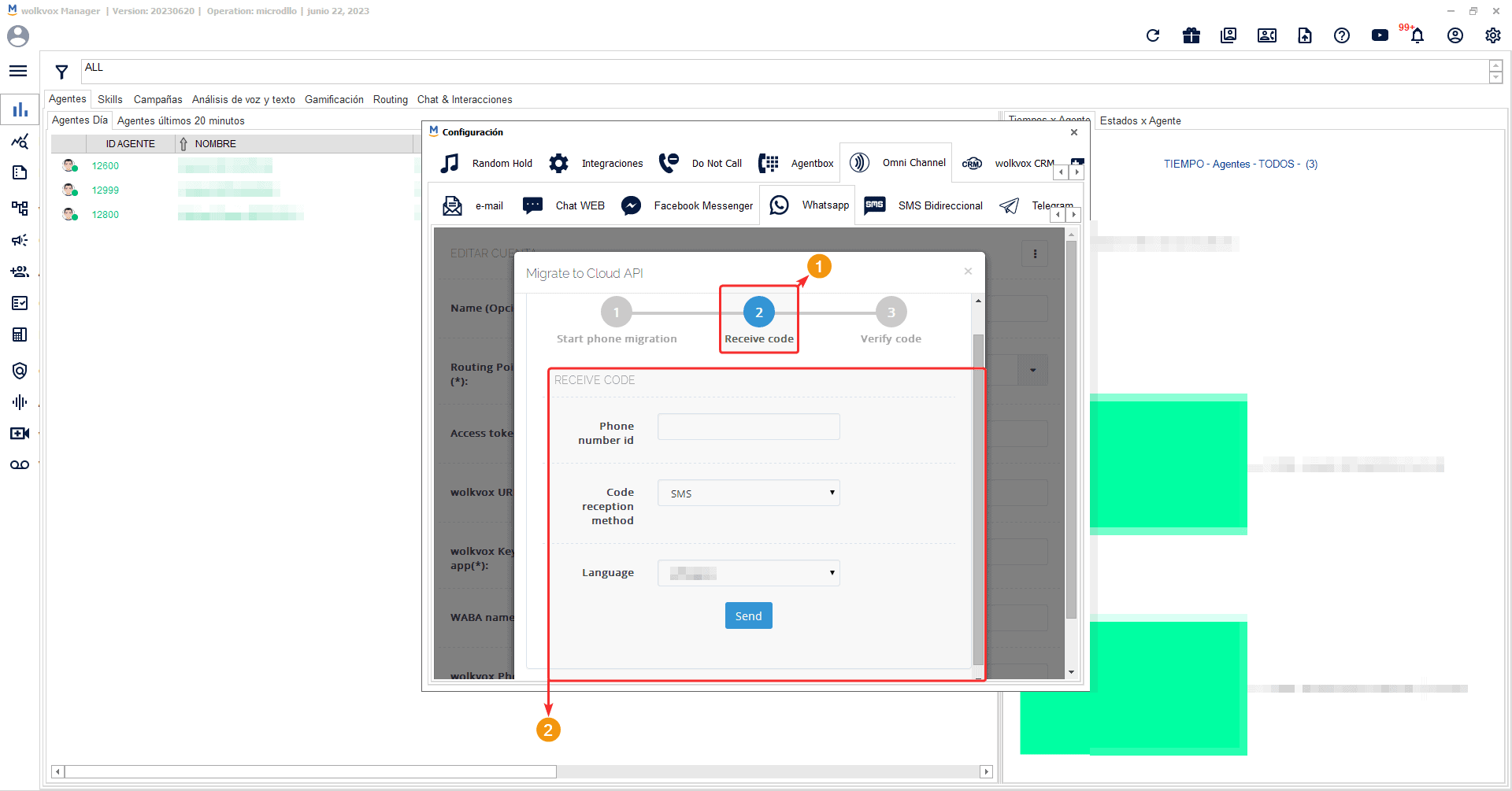 Once you have completed the previous step, enter the verification code you received into the "Code" field.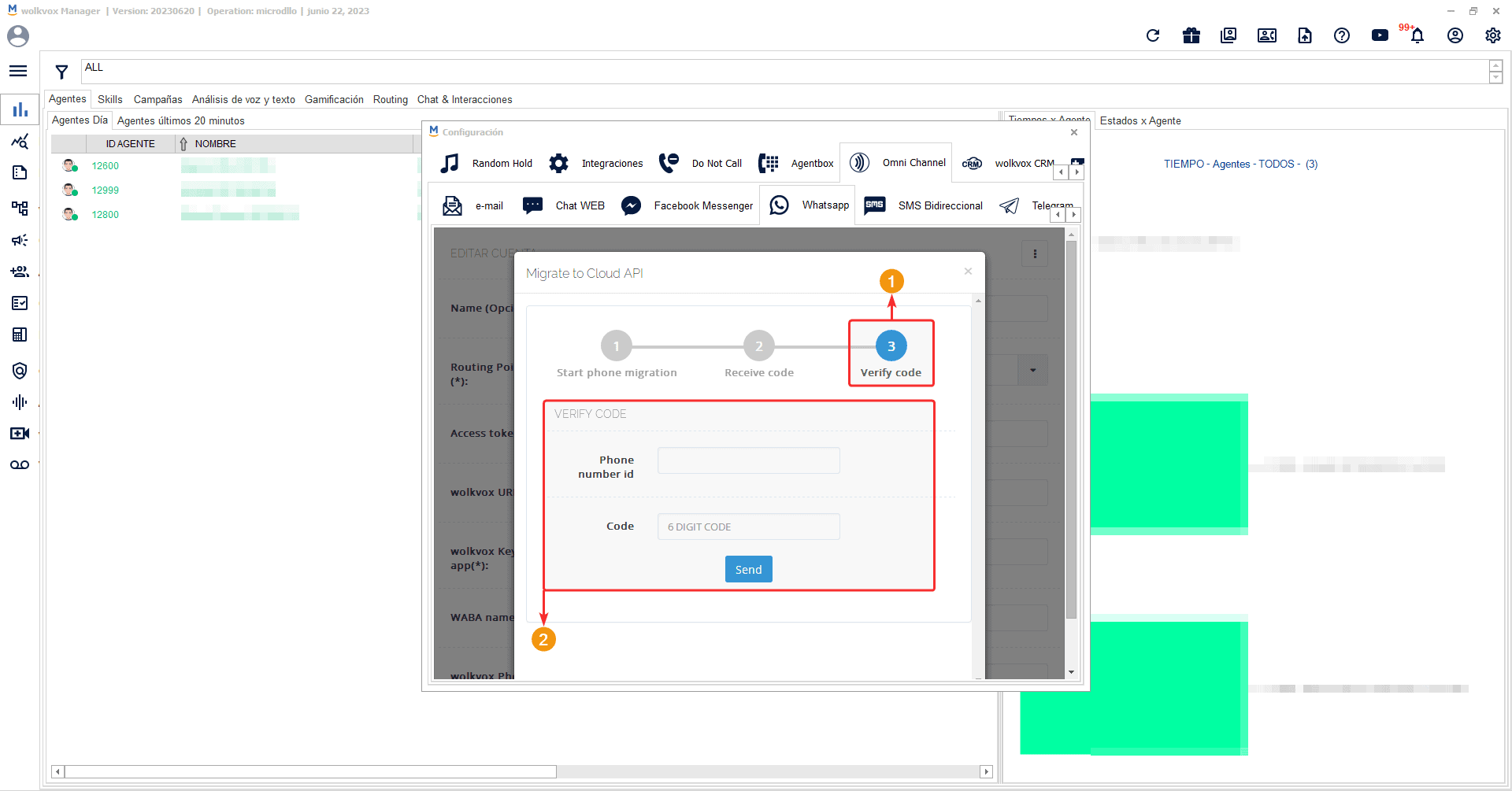 ---
The "Speech Analytics" component is now available in Agent Scripting #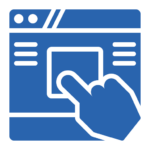 With the "Speech Analytics" component within Agent Scripting, you will be able to utilize the voice analysis service at a more specific moment during the call or for a specific call, rather than for an entire group of calls in a queue.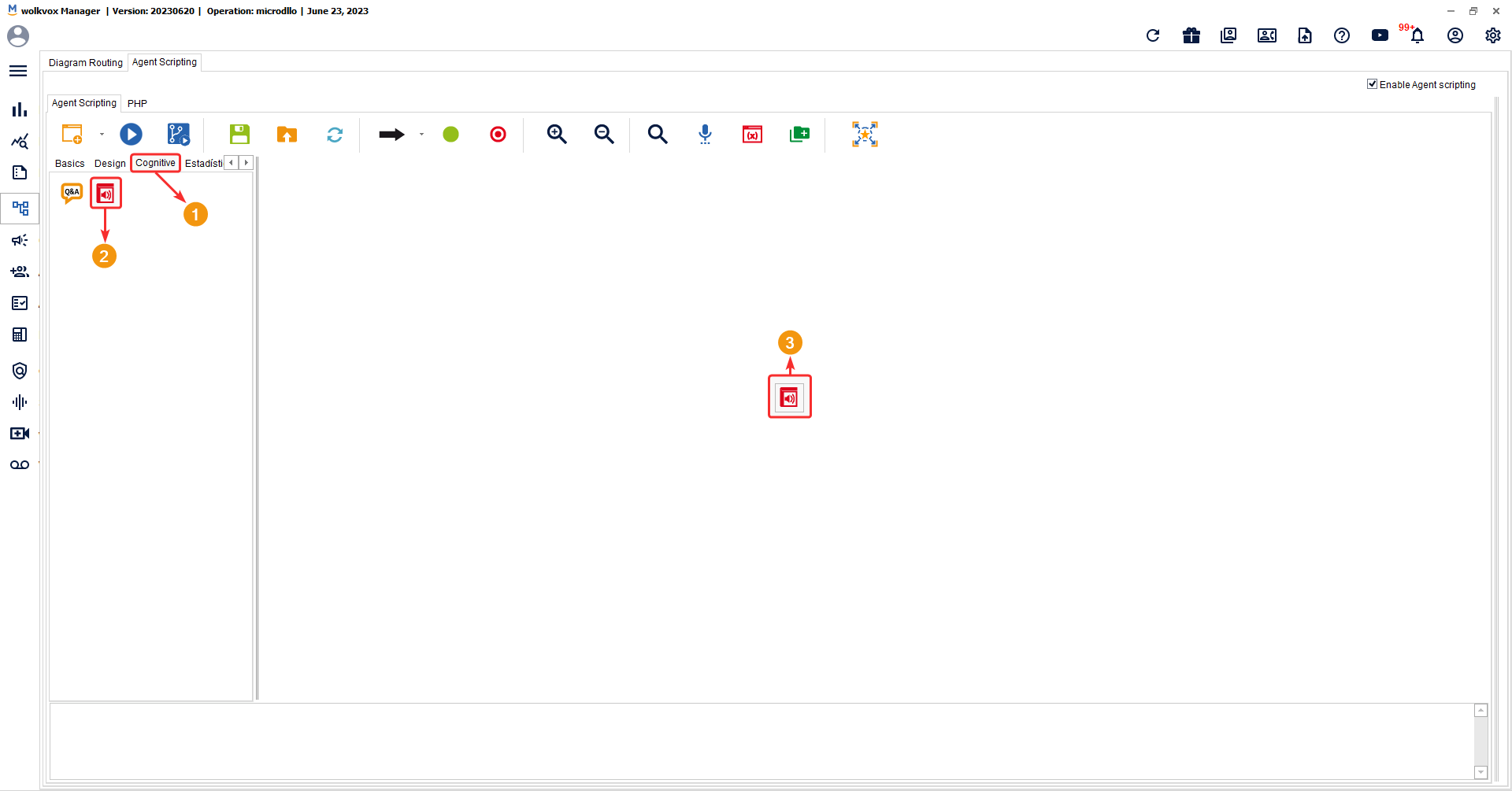 ---
Soon there will be a change in the column names of the reports #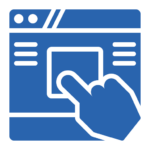 In a later version, which will be announced, the column names of the reports in the "Reports Manager" section will be changed.
With this update, the order and names of the columns will be unified in order to better identify the type of data to which the values in the report refer.
The column names will be standardized with those of each API related to the report.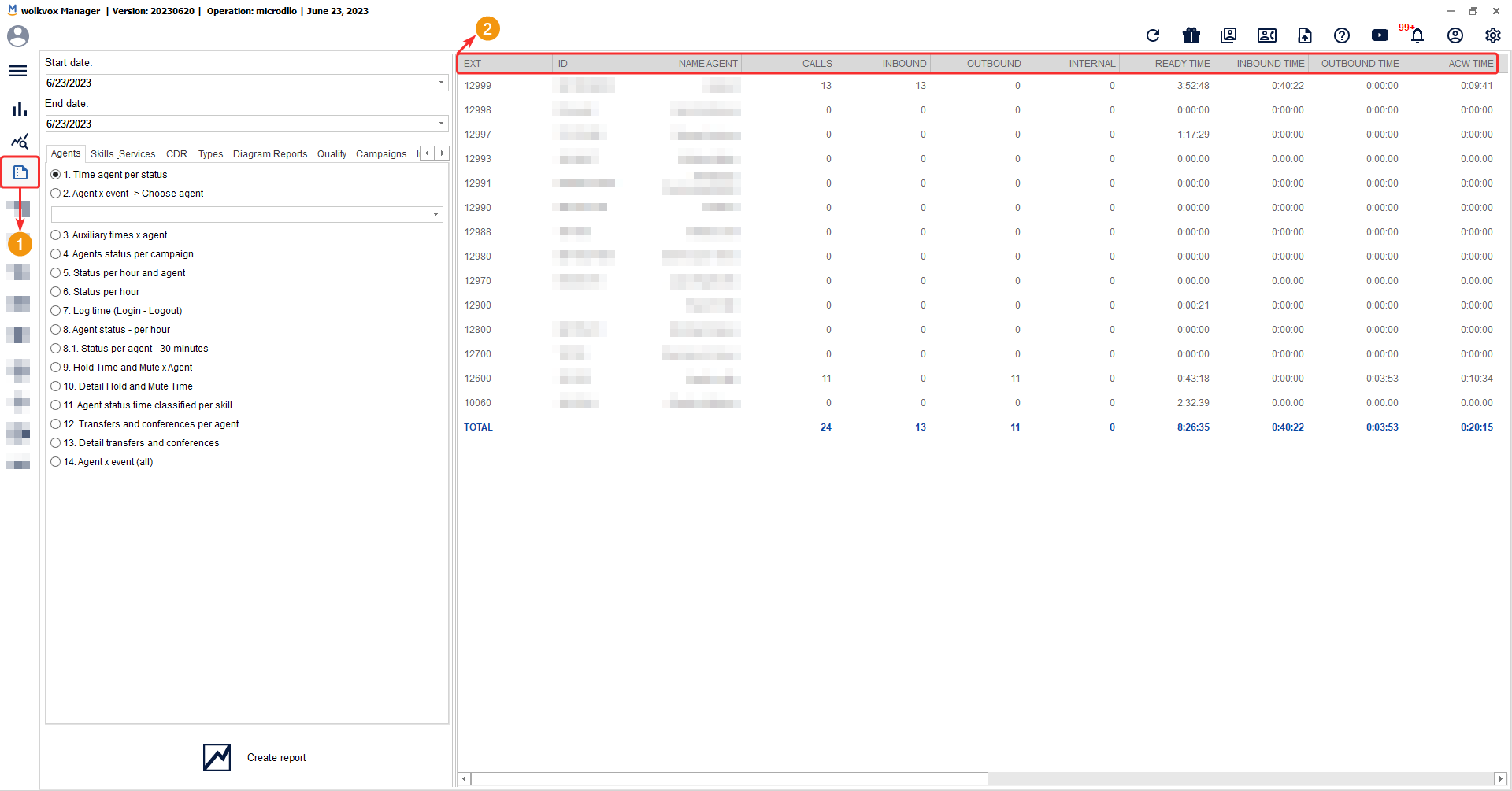 ---