The "Container" component allows you to add an interior section within the flow, which is very useful for organizing very large flows and keeping the workspace tidy.
Inside each container, there should be a "Start" component.
It is located within the group of components called "Design" and is available in Voice, Interaction, and Chat routing points. It is also available in Agent Scripting.
---
Configuration #
Place the container wherever you need it. You will need to double-click to enter and design the internal flow of the component.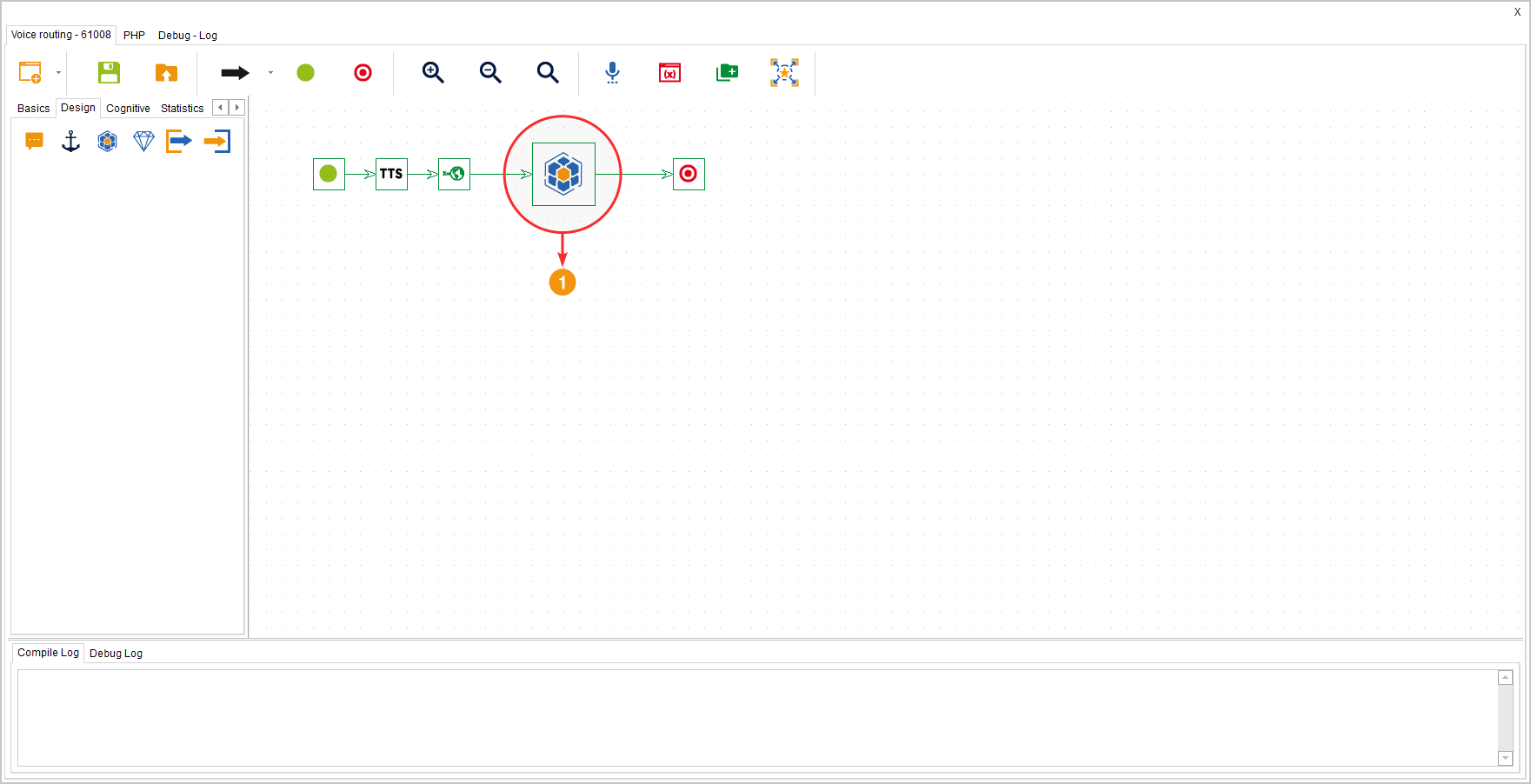 If you double-click on the component, the workspace will appear where you can add the flow you want to design inside the container. If you see the highlighted icon in the following image, it means you are inside a container. Click on that button to exit the container and return to the main flow.
Within this component, you must keep in mind that you need to add a start component and any finalization components you require.
Click on the button in the top menu (highlighted in the image) to return to the main flow.